W

ELCOME

Since 1999, Giraffe Web Development & Design, a.k.a. Giraffe Web Design Services, LLC, has offered offered web development, web design, and search engine optimization services primarily for South Carolina including Charleston, Columbia, Greenville, and western North Carolina. Other clients are international, national, and regional covering all business sectors from start-ups, small-to-medium-sized businesses, as well as nonprofits.
We specialize in WordPress and html hand-coded websites and can guide you through the social media maze to help your company maximize its internet presence. As full-stack developers, we provide turnkey solutions and solve numerous problems for new clients including rebuilding hacked websites and updating the look and content and ongoing maintenance of websites. Give us a call today, or contact us online!
C

HECK OUT OUR UNIFIED INBOX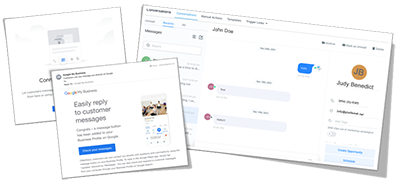 Do you lose clients because you were too slow to respond, or didn't get the message in time? Would you like a cute chat to text widget like we have on our website? And more? Click the button below!
L

ATEST NEWS